Girlfriend of 'lamping' death victim praises partner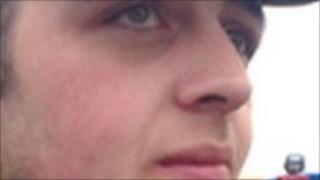 The pregnant girlfriend of a man killed in a car crash in Nottinghamshire has paid tribute to her partner.
Ross Staples, 25, died following a crash in a field in Styrrup, Bassetlaw, in the early hours of 13 September.
Sophie Hall, 20, is due to give birth this weekend and said she would name her baby after him.
Mr Staples, from Burrs Lane, Gildingwells, may have been "lamping" or hunting illegally at the time, police said.
Ms Hall said: "Ross loved children and was really excited for the baby to come along.
"We found out I'm having a boy a while ago and it seems right that I name the baby after his father, who already loved him very much."
It is believed Mr Staples and three other men were in a Subaru Forester hunting rabbits with dogs when they lost control of the car.
The 22-year-old man was arrested on suspicion of causing death by dangerous driving and attempting to pervert the course of justice. He has been released on bail pending further inquiries.
The other two men were arrested but have since been released without charge.