New award to be the 'Mercury Prize of video gaming'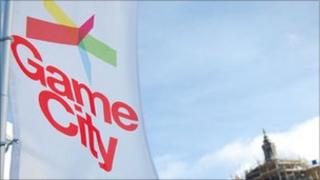 A video game awards ceremony dubbed the equivalent of the Mercury Music Prize will take place in Nottingham, next month.
The GameCity Prize, believed to be the first of its kind, will be part of the annual video game festival that takes place in the city.
A panel including writer Charlie Higson and Blur drummer Dave Rowntree, will decide on the game of the year.
It is hoped the awards will debate the role video gaming plays in our culture.
Organisers of the GameCity Prize want video games to be seen as an art form and celebrate them as much as the Man Booker, Turner Prize and Mercury Prize champions novels, art and music.
'Cultural confidence'
GameCity director Iain Simons said: "Currently, there is no award like it.
"It is about video games gaining cultural confidence and expressing their value in something other than financial terms.
"If games are worth almost £3 billion a year in the UK, then surely they're worth thinking about too."
The video games up for the award are Minecraft, Ilomilo, Superbrothers: Sword & Sworcery EP, Pokémon Black, Portal 2, Child of Eden and Limbo.
Other judges include the Southbank Centre's Jude Kelly, MP Tom Watson, musician Nitin Sawhney, actor Frances Barber and presenter Ed Hall.
The games were shortlisted regardless of genre or budget and all released in the past 12 months.
The winner will be announced at a ceremony at the end of the four-day GameCity festival on 29 October, in Nottingham.