Sewage leak closes Newark special needs school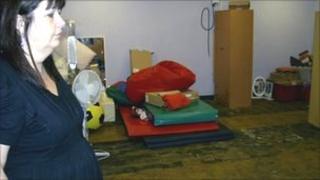 A Nottinghamshire school for teenagers with special needs has been temporarily closed after sewage damaged floors and classrooms.
Head teacher Margot Tyers said Orchard Special School in Balderton near Newark would not open until Monday.
A blocked drain spread sewage over the school on Tuesday and students were sent to another site at Appletongate or stayed at home, she said.
The pupils at the school are aged from 14 to 19-years-old.
"The carpets have all had to be ripped up … they have all been removed. It is very upsetting … to see it like this is very disappointing," Mrs Tyers said.
"Some of the students couldn't face this sort of disruption and they have had to stay home with their parents."
She said the disruption has been "particularly hard" on the autistic pupils who attend the school.