Nottingham children's services improving, says report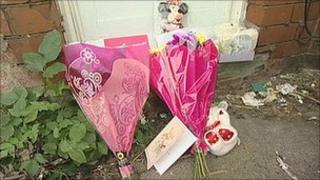 Services for vulnerable children in Nottinghamshire have improved, a year after being the focus of criticism.
In March 2010, Ofsted inspectors rated the safeguarding department as "inadequate" and ordered it to improve.
After a £22m investment a new report has rated the service as "adequate" and with a "good" capacity to progress.
The report still makes a number of recommendations, including reducing the number of cases automatically referred to social workers.
Referral policy
A report into the death of eight-year-old Charlotte Avenall, who was found hanged in Mansfield in September 2009, said social workers were under-trained and overworked.
But the latest review concluded there had been "steady progress in improving outcomes for children".
It added that "partnership working is improving, with children subject to child protection plans having a full range of relevant professionals engaged in reducing risk".
The county council said a 30% increase in the children's services department budget had allowed them to employ an extra 20 social workers.
Councillor Philip Owen, cabinet member for children and young people, said criticism of referrals to social workers showed there was still work to be done.
"It is a question of striking a balance and I would sooner that people were erring on the side of caution.
"What was found in the previous inspection, that found the department inadequate, was the threshold for referral was being set at too high a level.
"That level has now been brought down but there is still a task to be done."