Matthew Mee admits prolonged sex attack in Nottingham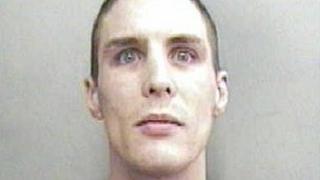 A man has admitted subjecting a 20-year-old woman to a prolonged sex attack in Nottingham.
Matthew Mee, 26, of Allington Avenue, Lenton, admitted three counts of rape at Nottingham Crown Court.
Mee hit his victim, dragged her into bushes and attacked her near Queen's Road, the Meadows, in the early hours of 25 May.
He is expected to appear before the court again for sentencing on 25 November.
Flag down motorists
After the hearing, Det Sgt Chris Whitt said: "Mee randomly targeted the victim and chose to follow her throughout the city.
"Prior to the attack, the victim was concerned enough by Mee's behaviour to attempt to flag down passing motorists but unfortunately no-one stopped.
"Mee then took an opportunity to grab the victim, hit her and subject her to a horrendous sex attack.
"The victim's courage in reporting what happened resulted in a swift arrest of Mee."