Nottingham City Council expects Icelandic investment to be returned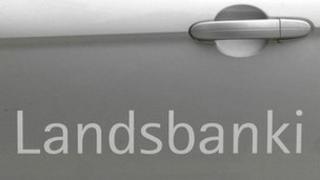 Nottingham City Council has said it expects to get back most of the £41m it invested in Icelandic banks following a victory in Iceland's Supreme Court.
The council had deposited the money in three Icelandic banks which collapsed in 2008.
The court ruled on Friday that UK councils with money in Landsbanki and Glitnir banks were to be given priority creditor status.
Councillor Graham Chapman said he was delighted with the court ruling.
The council said it expected to get back 100% of the £11m from Landsbanki and 98% of the £15m from Glitnir now that it had been given priority status.
Mr Chapman, the city's deputy leader, said: "This judgment means that Nottingham City Council's claims have been recognised as deposits with priority status over other creditors' claims.
"This means we will be paid first when it comes to getting our money back and will recover almost all of the money we had on deposit with the failed Icelandic banks."
Under Icelandic law, preferred creditors should receive a full payout before any other creditors are paid.