Nottingham ex-soldier jailed for raping German girl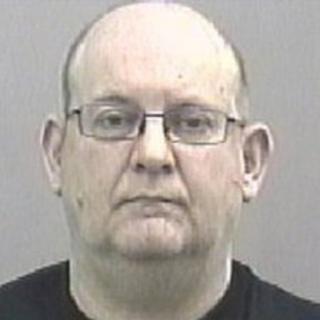 An ex-soldier who raped a nine-year-old girl while serving in Germany 24 years ago has been jailed for seven years.
Dennis Fitzgerald, 55, originally from Nottingham, was in the Grenadier Guards based in Munster when he attacked the child four times in 1987.
Fitzgerald was found guilty of three counts of indecent assault and one of rape at a court martial in Bulford, Wiltshire.
He is already in prison for raping a woman in the 1980s in Dorset.
Even though Fitzgerald left the Army in 1994 at the rank of lance corporal, the court martial had jurisdiction over the case because it happened overseas.
'Mental scars'
His victim came forward after Fitzgerald was imprisoned for eight years in 2010 for the Dorset attack.
Now married and in her 30s, she gave evidence that Fitzgerald groomed her, assaulted her three times and then raped her in her bedroom.
After each attack he told her not to speak to her father about what had happened.
Vice-Judge Advocate General Michael Hunter told Fitzgerald at the hearing: "Your actions have left your victim with permanent mental scars."