Shaun Tudor release decision back by NHS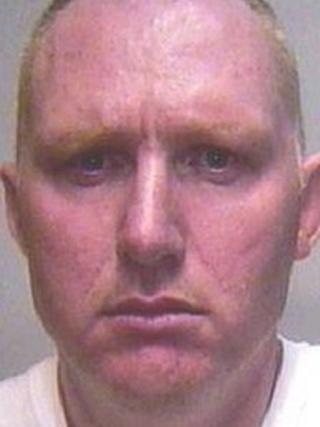 The NHS has backed a decision to allow a convicted sex attacker - who went on to try to rape a 10-year-old boy - leave a Nottinghamshire secure unit.
Shaun Tudor, 43, of no fixed abode, was jailed indefinitely last week after admitting attempted rape.
A mental health director has confirmed all procedures were followed before he was allowed leave from the St Andrew's facility, near Rainworth, in July.
Rainworth Parish Council said concerns about the unit remained.
Tudor, who has learning difficulties, had been under hospital orders since 1988 when he assaulted a boy in Birmingham. He was transferred to St Andrew's in January.
After the sentencing, St Andrew's Healthcare, a not-for-profit charity which runs the unit, said an internal investigation had found the decision to allow unescorted leave was "clinically appropriate".
'Civilised society'
Phil Bryan is an NHS assistant director with responsibility for Mental Health Services at West Midlands Specialist Commissioning Service, which ordered its own investigation.
He said he acknowledged the "distress and trauma" the incident had caused but insisted there was nothing more medical professionals could have done.
"It is not an absolute exact science and never can be - but they take a very professional view, they do all the appropriate assessments and they have to take a decision based on those assessments.
"Having looked at those assessments and the information they made those assessments on, I would say that it was an appropriate decision."
Mr Bryan added that processes would also be reviewed and strengthened in consultation with St Andrew's.
But Linda Tift, the chair of Rainworth Parish Council, said the release was part of a "box-ticking" exercise.
"These people like Shaun have to live somewhere. We don't want them on our doorstep, no-one does, but we have to put our faith in facilities like St Andrew's that they are going to do their job properly and keep our children safe.
"It is the measure of a civilised society they we look after people like Shaun but it is an even greater measure of civilised society that we look after our children, too."