Nottingham man guilty of 'sustained' rape of woman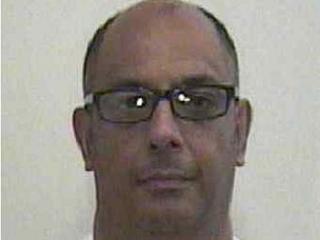 A man had been found guilty of the "violent and sustained" rape of a woman in Nottingham.
Rajinderpal Ghala, 46, of Melbourne Road, Aspley, had denied the charge but was convicted at Nottingham Crown Court.
The court heard Ghala and the 40-year-old victim met in a pub in June but when they went to her house he became violent, biting and strangling her.
He is due to be sentenced on 16 December.
The court heard the woman was taken to Nottingham's Topaz Centre, where victims of rape and sexual assault receive specialist support and undergo a medical examination.
At the centre bruises on her body were recorded and later matched to Ghala's teeth.
Det Con Rachael Hickling, from the Rape Investigation Unit, said: "This is one of the most violent and sustained attacks I have dealt with in my career.
"The victim was fond of Ghala and there was absolutely no reason for him to attack her in the way he did - it was entirely unprovoked and unnecessarily cruel.
"I cannot express the profound and lasting impact the attack has had on the victim."