Adrian Berry jailed for armed sex attack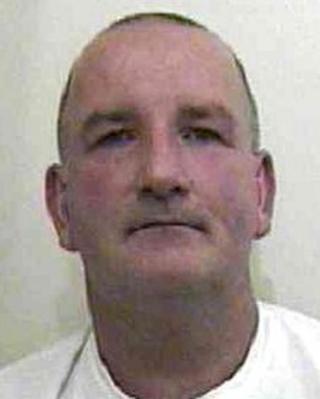 A man who admitted trying to rape a teenager in a Nottinghamshire field has been jailed for five and a half years.
Adrian Berry, 45, of East Leake, was armed with a large knife when he attacked the teenager in August.
Nottingham Crown Court heard that she fought him off, despite being less than half Berry's weight, and got the registration of his motorbike.
He was then followed by the police helicopter and arrested about 30 minutes after the attack.
The court heard the teenager was working in the field when she was approached by Berry, who had a stocking over his face.
Speaking after the hearing, she said: "I heard someone shout to me so I turned around and saw him standing there. I thought it was a joke at first and was waiting for a film crew to jump out.
"But I soon realised that this was no joke and I fell to the ground through sheer panic."
'Not sunk in'
The court was told she was dragged to a nearby barn but managed to fight him off and then disarm him.
After running from the barn she flagged down a passing car. As she got in, Berry drove up on his motorbike, allowing her to note the registration.
Police then identified the owner and sent a helicopter to observe his house. Berry was arrested as he left.
On searching the house, officers found a set of clothes in a washing machine and a knife missing from the kitchen block.
The knife and mask were later found hidden near the location of the attack.
Berry also had a 54-month extended licence added to his sentence, which means he will be closely monitored after his release.
He was also placed on the sex offenders register for life.
His victim said: "The whole incident was completely surreal and it's not properly sunk in. It has affected me and I'm sometimes afraid of going out alone.
"But I will not let him win. I faced him in court today and saw him jailed, which I hope will give me some closure and help me to put it all behind me."
Det Con Insp Walton, from Nottinghamshire Police, said: "The events of that afternoon undeniably still affect her every single day.
"But she is an incredibly strong person with a courageous character and I am certain she will not let the actions of this coward defeat her."