Second cable theft from Lindhurst Wind Farm near Mansfield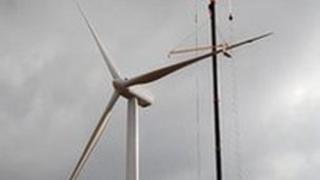 Thieves have stolen cabling from a wind farm near Mansfield for the second time in three months.
Copper cabling worth at least £50,000 was taken from Lindhurst Wind Farm in Lindhurst on 12 December after thieves broke through a padlocked door in one of the turbines.
Previously, earthing cable was stolen from three turbines on 14 September.
Nottinghamshire police have asked scrap metal dealers in the area to look out for the stolen cabling.