Leicestershire Police get £127,000 from Home Office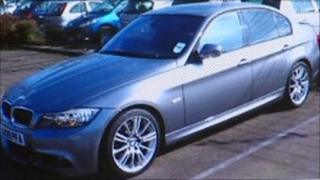 Leicestershire Police has received £127,000 from the Home Office for the value of assets confiscated from criminals by its officers.
Det Insp Paul Wenlocke said the money would be invested into reducing crime.
In 2009/2010, the force said it had seized £542,000 of cash and property, with the money going to the government.
The force said it had raised £470,000 by selling more than 800 confiscated goods on an online auction website since 2009.
Expensive cars - including Porsches and BMWs - Rolexes and gold were sold by police on eBay.
Mr Wenlocke, head of the economic crime unit at the force, said: "We'll be looking to invest the payment into further developing our tactics dedicated to taking the cash out of crime."
He added that the "comparatively small force" had achieved the eighth highest confiscation figures in the country.
"Dealing with criminals using the Proceeds of Crime Act (POCA) is a particular strength for Leicestershire Police," Mr Wenlocke said.