Charity warning over increase in Nottingham homelessness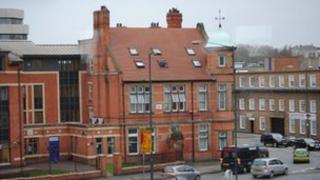 A Nottingham-based charity said it expects to see an increase in homeless people in the next 12 months.
Framework, which has a hostel on London Road, helps homeless and vulnerable people by providing housing and support.
The organisation said it would continue to help as many people as possible despite funding cuts.
Manager Chas Cully said people were staying longer at the hostel because of a housing shortage.
He added that it meant the number of people sleeping rough was increasing as they could not get into the London Road hostel.
"There are a lot of people who are becoming homeless for normal reasons like losing their job, having trouble with bills," said Mr Cully.
"A lot of it is obviously down to the economic problems that we're going through at the moment... Hopefully we can move people through the system quicker."
The government said statutory homelessness was lower than in 28 of the last 30 years and funding of £400m to tackle the problem had been maintained.