Bid to reopen Nottingham nightclub after murder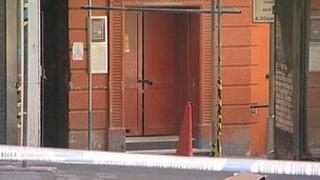 An application has been submitted to reopen a Nottingham nightclub which was the scene of a fatal stabbing.
Leon Tyrell, 23, was killed at the Cuba Libre club on Greyhound Street, off King Street, in 2006.
After undergoing several name changes and new management the club was closed a year later.
An application for a daily licence at the venue to provide entertainment will be considered by the city council on 6 March.
Om Nightclub Limited have applied to the Licensing Panel to serve alcohol daily until 3am.
The environmental health officer has objected to the plan on the grounds of the prevention of public nuisance.
And police have objected on the grounds of the prevention of crime and disorder, public safety and the prevention of public nuisance.
In their application Om Nightclub Limited said it believed the bar could "operate in harmony with other evening and nighttime economy premises without having a negative impact on crime and disorder".