Laura Morgan inquest: Resort worker tells of rescue bid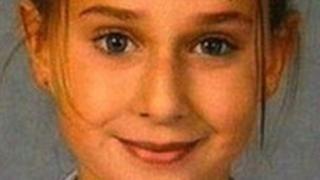 A worker at a Greek resort has told an inquest he did all he could to try to rescue a Nottinghamshire girl who drowned after a catamaran capsized.
Sunsail boat crewman Benjamin Annetts told the county's coroner how he dived into the water to try to save 11-year-old Laura Morgan in July 2003.
She was sailing with two other children at the resort in Vounaki, near Paleros, when she became trapped under the boat.
Mr Annetts said he called for urgent help after trying to free her.
He told the inquest at Nottingham Council House that the three girls had initially been laughing after their craft capsized.
"My intention was to recover the three into the boat, take them back to the beach and recover the boat with colleagues."
The two girls with Laura, twins then aged 14, floated clear and were rescued.
Gust of wind
But Laura, from Woodborough, was attached to the boat by a harness and was unable to swim away.
A gust of wind then overturned the boat and trapped her underneath it, the inquest heard.
Other members of staff also entered the water and Laura was eventually freed and taken to the beach in a rescue boat, where attempts were made to revive her.
Mr Annetts told the inquest he felt it would have been "impossible" for him to right the catamaran alone.
Using a knife to try to cut Laura free would have posed a severe danger to her, Mr Annetts told the hearing.
Mr Annetts said: "I do believe we did everything we could to save her life.
"The other rescue boat drivers feel exactly the same way. We did all we could to make things better."
Laura's mother Lynne Morgan, who attended the inquest, embraced Mr Annetts during an adjournment, saying: "All I can say is thank you, thank you for trying [to save her]."
Although the death occurred in 2003, the inquest was delayed because of court proceedings in Greece.
Two employees of the UK-based operator Sunsail were convicted of causing death through negligence and given suspended prison sentences..
The inquest continues.