Laura Morgan inquest: Sunsail manager defends safety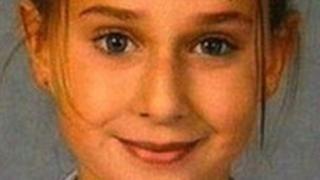 A holiday company manager has defended the safety systems in place at a sailing resort where a Nottinghamshire schoolgirl died.
Laura Morgan, 11, from Woodborough, drowned when the catamaran she was on capsized in Paleros, Greece, in 2003.
An inquest at Nottingham's Council House has heard she was sent out in a special harness by an assistant with no specific training in their use.
Simon Letten, from Sunsail, said the company had a strong safety reputation.
Mr Letten, who runs Sunsail resorts in Turkey, told the inquest that he took the safety of clients "very seriously".
Lynne Morgan, Laura's mother, asked him directly about the training he had given his own children regarding trapeze harnesses.
She asked: "Would you let an 11-year-old, who had never used a trapeze harness before, out on to the water?"
He replied: "I, personally, wouldn't."
Laura, who was a pupil at Nottingham Girls' High School, had been sailing with two other girls at the resort in Vounaki when the incident happened.
The inquest concludes on Friday.