Laura Morgan inquest: Coroner records narrative verdict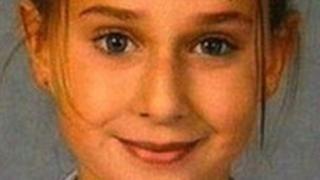 A coroner has recorded a narrative verdict in the case of a Nottinghamshire girl who drowned after becoming trapped under a catamaran.
Laura Morgan, 11, from Woodborough, died when the catamaran she was on capsized in Paleros, Greece, in 2003.
Nottinghamshire coroner Mairin Casey said the reason why Laura became trapped was still unclear.
Laura's mother Lynne Morgan said she finally had "justice" for her daughter and was at the "journey's end".
During the five-day inquest at Nottingham's Council House, the coroner heard Laura was sailing with two other children when the tragedy occurred at a resort in Vounaki.
Rescue staff at the resort, run by holiday company Sunsail, told the coroner how they battled to unhook Laura's harness after the boat "inverted".
Giving her findings prior to the verdict, Miss Casey said: "For reasons that are not entirely clear but are most likely to have been due to a combination of factors, the catamaran capsized.
"The reason for her entrapment was unclear at the time and remains so."
Instructor's 'worst nightmare'
Expert witness David Ritchie, a member of the Royal Yachting Association's training committee, said such deaths were not widely understood because they were so rare and he believed Sunsail was a "responsibly and thoroughly organised company".
Describing the fatal incident as "every sailing instructor's nightmare", Mr Ritchie said: "I honestly don't think that the staff could have done anything else other than what they did."
After the hearing, Laura's mother, Lynne Morgan, said the inquest had highlighted "gaps" in Sunsail's safety procedures and called on the company to issue an apology to her family.
Mrs Morgan said: "This week has been a profoundly emotional journey. After eight-and-a-half years of fighting for justice for Laura I have reached journey's end."
In a statement, Sunsail said: "Laura Morgan's death was an untimely tragedy and this has been a difficult inquest for all parties, particularly the Morgan family.
"The coroner acknowledged Sunsail took advice from the Royal Yachting Association in all matters relating to sailing activities and facilities.
"The thoughts of everyone in the company remain with the Morgan family."