Council to install safety ladders after river rescue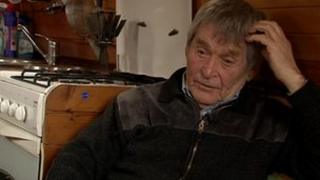 New safety ladders are to be installed at a Nottingham marina after a narrowboat owner almost drowned when he fell into the water.
Nottingham City Council said it would be introducing the new safety measure after 74-year-old Ken Jackson slipped from his barge on Monday.
Mr Jackson had to be rescued from the icy waters of the River Trent by a passing canoeist.
The council said it had already been considering safety before the incident.
Eddie Curry, head of parks and open spaces, said: "We are already looking at how best to install safety ladders at the marina in line with Marina Charter standards and £9,000 is already set aside for the work.
'Welcome news'
"Over the past three months we have been looking at the safety ladders that are available and how they have been installed at other marinas to decide the best option for Colwick Lake as there is no preferred option in the guidance.
"Work to install safety ladders should be completed as soon as possible this year."
Alison Burton, commodore of the Colwick Marina Boat Club, welcomed the news and said her organisation had been calling for ladders to be installed for the past two years.