Former Nottinghamshire miner awarded compensation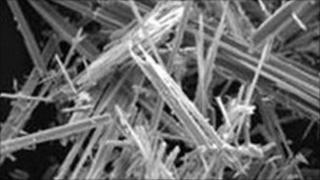 A 92-year-old former miner from Nottinghamshire suffering from an asbestos-related cancer has been awarded £70,000 by the High Court.
Dennis Ball, from Beeston, suffers from mesothelioma, a cancer of the lining of the lung, which was caused by exposure to asbestos.
Mrs Justice Swift ruled at the High Court in London the disease had "a devastating effect on his life".
Mr Ball was forced to quit his own home and move into a nursing home in 2011.
'Fiercely' independent
The Department of Energy and Climate Change admitted Mr Ball was exposed to asbestos at Sutton Colliery and Moor Green Colliery, both in Nottinghamshire, where he worked for more than 20 years.
"Importantly, however, the onset of illness forced him to leave his home and thus to lose his independence," the judge said.
"For a man with a fierce sense of independence and a fear of hospitals, this must have been a very difficult time for him," she added.
Lawyer Lesley Mynett, of Fentons Solicitors, said Mr Ball's case "paves the way for further elderly sufferers to receive settlements which reflect the pain and distress the disease causes, regardless of their age".
"Mr Ball contracted this insidious disease through no fault of his own. All he did was work diligently," Mrs Mynett said.
Mr Ball joined the armed services at 15 and spent 10 years in the Royal Navy before starting work for British Coal in 1964.
He spent 19 years working at Moor Green, where he was exposed to asbestos, she said.