Murderer Michael Sams tells judge he is 'low risk'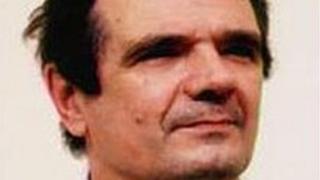 Murderer and kidnapper Michael Sams has been told he will not have his security risk downgraded.
Sams, 69, from Sutton-on-Trent, Nottinghamshire, was jailed for life in 1993 for murdering Leeds teenager Julie Dart and kidnapping Birmingham estate agent Stephanie Slater.
Sams told a High Court judge how the level of risk he posed to women prison staff had fallen over the years.
He has been fighting to re-categorise his prisoner status from category A.
He was considered to be a risk to female prison staff because of the nature of his crimes.
Sams, who is now past retirement age, told Mr Justice Ouseley: "In 1995, 1997 I was an extreme danger to female staff.
"In 2005, I was only medium risk. Now I am only low risk."
'Inaccurate reports'
Sams complained that prison bosses had refused to remove "inaccurate" information from his files.
But Mr Justice Ouseley, who dismissed his claim for "judicial review", said prison officials had made "time-consuming and painstaking efforts" to ensure Sams's file contained "all that it ought to".
Sams, who appeared by video link from Whitemoor prison in Cambridgeshire, presented a handwritten statement of his claim to the court, in which he referred to himself in the third person.
"This is a challenge by a life sentence prisoner to a decision by the Ministry of Justice to refuse to remove inaccurate reports from his files," Sams wrote.
"The claimant is disabled (above right knee amputation) and he is 69 years of age. He has been a 'cat A' prisoner throughout his sentence."
At the hearing in London, Mr Justice Ouseley was told that prison authorities had considered Sams's case in 2009, 2010 and 2011 and concluded each time that he should be classed as category A.
Sams also took legal action against Justice Secretary Ken Clarke as part of a fight to be downgraded.
Sams admitted kidnapping Miss Slater in January 1992, falsely imprisoning her and demanding a £175,000 ransom for he safe return.
He was found guilty of the 1991 murder of Miss Dart following a trial at Nottingham Crown Court.