Carlton robbery: Alert over dye stained bank notes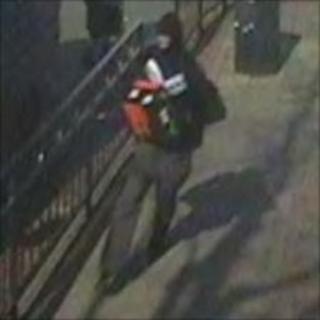 People have been urged to be on the lookout for dyed bank notes from an armed robbery in Nottingham.
A man threatened a security guard with what was thought to be an axe outside the Lloyds TSB branch in Carlton Hill, Carlton, on 1 March.
The robber took an undisclosed amount of cash, which is thought to have been covered in purple security dye.
A man, 22, was arrested in connection with the robbery and bailed.
Det Insp Kev Broadhead said: "It was very busy outside the bank at the time of the robbery so I am keen to hear from anyone who witnessed it.
"I would also urge anyone who comes into contact with any dyed bank notes, or who is aware of the existence of any notes with a purple stain on, to contact police immediately."
No-one was injured during the robbery.