BBC Radio Nottingham's search for top Nottingham talent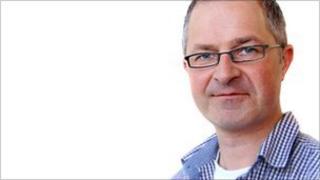 BBC Radio Nottingham is looking for talented acts to perform in the Heroes of Nottingham stage show, with presenter Mark Dennison.
It is part of the Olympic Torch Relay celebrations in the Nottingham's Market Square on 28 June.
The search is on for great singers, dancers, drummers, actors, musicians, choirs and performers to audition for Nottingham's Got Talent.
Auditions take place at Lakeside Arts Centre, University Park, on 31 March.
The judging panel will include BBC weather presenter Anna Church, Artistic Director Martin Berry, NuProjecks Artistic Director Rebekah Roberts, Dance4 Director Paul Russ, Lakeside Arts Centre Director Shona Powell and Writer Stephen Lowe.
If you would like to be considered, are aged 17 or over, then you can register for an audition.
Go toDance4for details and registration form, or e-mailinfo@dance4.co.uk.
Closing date for registration is 27 March at 17:00 BST.