New Outlook dementia service in Sutton-in-Ashfield to close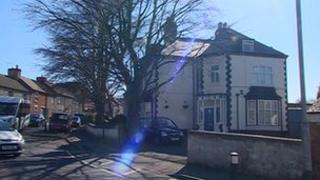 Plans to close a specialist unit for under-65s with dementia have been criticised by users of the service.
Nottinghamshire County Council is to shut Sutton-in-Ashfield's New Outlook centre in June and relocate services to general day care centres.
Critics of the move say the day care centres will not be able to provide the same levels of specialist support.
But the council said the change, which will help save about £4m a year, would improve the care available.
The centre, on Kirkby Road, is one of two in the county offering support for people under 65 who have been diagnosed with dementia.
Its activities include music therapy, day trips and other forms of stimulation.
The authority said it would be spending nearly £7m upgrading services at 14 general day care centres in the county.
'Stimulation is needed'
Critics of the proposed closure, including John Willmott, deputy leader of Ashfield District Council, have called on the council to think again.
Jean Carr, whose husband used the service for five years, said: "The staff get to know each person individually and cater what they do to what they're interested in - not like a day centre where they just sit in a chair.
"All these people are under 65 - under working age. They need stimulation and things to do."
But Kevin Roston, from the county council, said the new services would be "a change from the old day care services of tea, biscuits and bingo".
He said: "We're not actually throwing everyone together and leaving them to mix, we're still providing the same service.
"In fact we're actually improving the service because we're rolling them out all over the county. We will have specialist services in each day centre which we haven't at the moment."