Former Bassetlaw Hospital worker denies sex assaults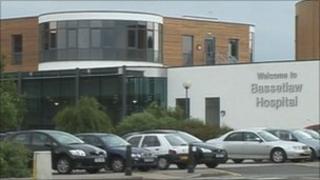 A former care worker has denied sexually assaulting elderly female patients at a Nottinghamshire hospital.
Matthew Shah, 24, of Savile Street, Retford, denies three counts of sexual assault on the women - aged 64, 84 and 88.
The offences are alleged to have taken place between April and May in 2010 while he was working at Bassetlaw Hospital in Worksop.
He has since been dismissed as an employee of the hospital.
'Wholly improper'
Michael Auty, prosecuting, told the jury at Nottingham Crown Court it was Mr Shah's duty to care for the patient's daily needs while they were in hospital, which included cleaning and bathing them.
The court heard when Shah was arrested in July 2010 he told police the allegations against him were ludicrous and that some of the staff members had taken a dislike to him because he was male.
But he had admitted he could be "over-exuberant" with his washing technique, the court was told.
Mr Auty described Shah's actions while cleaning the women as "wholly improper".
He told the jury: "It is for you to decide whether he is a person who cynically abused vulnerable patients for his own gratitude, or it was 'over-exuberance' that led to people getting the wrong idea."
The case continues.