Torvill and Dean to light Olympic cauldron in Nottingham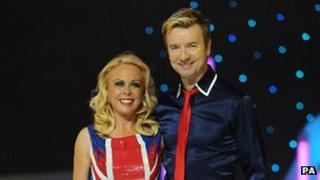 Ice dancers Jayne Torvill and Christopher Dean will light the Olympic cauldron in Nottingham, during the Torch Relay celebrations.
The pair, who are both from the city, won a gold medal in the 1984 Winter Olympics in Sarajevo.
The duo, who feature in ITV's Dancing on Ice, will carry the Olympic torch into Old Market Square after skating with it at the National Ice Centre.
The event will take place on 28 June in a two-hour celebration.