Froch boxing event exam disruption prompts apology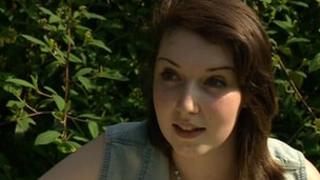 A major Nottingham venue has apologised after students sitting exams were disturbed by a boxing match weigh-in.
On Friday part of the Capital FM Arena was being used by New College Nottingham for AS exams during the event for local boxer Carl Froch.
Student Lexie Stewart, 17, said she was left in tears after being among several who walked out as they were unable to concentrate.
Managers said they had been "taken by surprise" by the size of the crowd.
Up to 1,000 people attended the open air weigh-in ahead of the world championship match between Carl Froch and Lucian Bute.
Ms Stewart was one of dozens of students sitting the sociology exam in rooms overlooking the event when the noise began.
"It really rang through the windows, it was really clear, you could hear every word," she said.
"People were getting restless and asking what was going on. I went to the toilet to try and gather my thoughts but it was no use."
She left after an hour and said about six others had already done the same.
"I rang my mother just in tears. This was my strongest subject, I was hoping to get a good mark and obviously that's not going to happen."
New College Nottingham said it was taking the problem extremely seriously and had received reassurance it was an isolated incident.
It has also offered to pay for Ms Stewart to resit the exam in January.
A statement from Capital FM Arena said lessons had been learned.
"We put in place what we thought would be adequate precautions to minimise the disruption to the students.
"We were genuinely taken by surprise by the number of supporters who turned up on Friday afternoon."