Scooter Asbo for Sutton teenager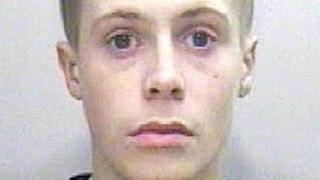 A Nottinghamshire teenager has been served with an Anti-social Behaviour Order (Asbo) banning him from riding a motor scooter.
Action was taken after Daniel Bentley, 16, of Carsic Road, Sutton-in-Ashfield, rode the vehicle on pavements in the early hours of the morning.
The two-year order bans him from using motor vehicles "to the annoyance of others" or drinking alcohol in public.
Police described Bentley's actions as a "persistent nuisance".
The order was applied for after police worked with Ashfield Homes and Ashfield District Council.
Street ban
PC Paul Carter said: "Everyone has the right to live in their communities without being subjected to persistent nuisance of this kind or being intimidated.
"The granting of this order justifies the hard work of a number of agencies and will be policed. Should we have evidence that any part of it is not being adhered to we will take positive action."
The Asbo also prohibits him from associating with or contacting named individuals or entering Percival Close.
Failure to observe any of the conditions of the order constitutes an offence for which Bentley could either be fined or detained for up to five years.