Malakai McKenzie shooting: 17-year-old youth is bailed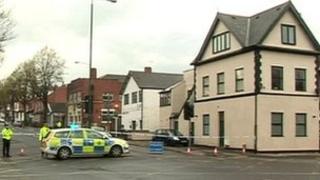 A 17-year-old arrested in connection with the murder of a Nottingham teenager has been released on bail.
Malakai McKenzie, 19. died in hospital after being shot outside The Hubb public house in Sherwood on 21 April.
Three men have been charged with his murder and have been remanded in custody.
Twelve other people arrested during the investigation are currently on bail, while one has been released without charge.