'Girls and Gangs' project starts in Nottingham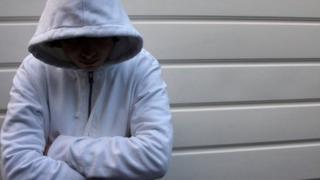 A conference is being held in Nottingham aimed at helping girls involved with gangs.
Girls and Gangs, organised by the Pink Project and Groundworks Greater Nottingham, aims to develop a support network and raise awareness.
Organiser Catherine Smith said many teenage girls saw gangs as their family and often joined because they felt excluded elsewhere.
But many faced being "sexually exploited and raped".
"We know that in Nottingham a lot of girls are used as sexual objects and trafficked across different areas of the city," she said.
The project aims to tackle so-called "postcode rivalries", which has resulted in a long-standing rivalry between some people in The Meadows and St Ann's areas.
One successful scheme already under way in the city is run by former gang member Marcellus Baz.
He works with teenagers from different neighbourhoods, using sport to break down barriers and build self-worth.
He said many of them did not think they had a choice.
The former boxer, whose career was halted when he was attacked with a cleaver, said: "The problem is that you can only relate to people who are similar to yourself.
"When you are in a gang you look our for each other because you don't feel like anybody else cares."
He said his experiences were helping him "to get through to these guys".