John Shippam murder: Appeal 10 years after shooting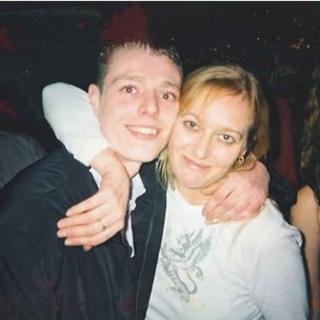 Police have renewed an appeal for information 10 years after a Nottingham man was murdered.
The body of John Shippam, 25, was found with gunshot wounds at a flat in Bestwood on 7 November 2002.
His mother Josie Shippam, 53, believes there are people who are "fully aware" who killed her son and has urged them to come forward.
Nottinghamshire Police are hoping to obtain information from people whose "allegiances may have changed".
Det Ch Insp Rob Griffin, who is leading the murder investigation, said: "From our inquiries we know that he associated with a number of people who had criminal connections, especially in the Bestwood area, which is where he had grown up.
"Time can change people's mindset, their allegiances may have changed, and issues that might have caused concern back in 2002 may no longer be an influence."
'Please help us'
Police believe Mr Shippam was killed some time between 03:30 GMT and 10:30 GMT on 7 November.
His body was found at about 10:45 GMT.
He had been living in the flat, in Chiltern Way, for a few weeks.
Two days before his murder, he was assaulted while at a bonfire event at the Anchor pub, in Gunthorpe.
Det Ch Insp Griffin said: "It is highly likely this is linked to his death, and I would urge anyone with information about that to also contact us.
"There may be people who lived in Bestwood at the time of John's murder who saw or heard something that they know is linked to this investigation.
"I would appeal to them to speak to us, in confidence, so we can get justice for John's family."
Ms Shippam, now 53, said: "John was a loving son, who we miss dearly.
"We know he was involved with some bad people, but even so, who deserves a fate like that?
"The last 10 years has been incredibly hard for us, we know there are people out there who are fully aware of who did this to our son, and yet they are still able to live their lives - something that John was never allowed to do."
Two photos have been issued of Mr Shippam as part of the appeal, and one shows the last time Ms Shippam hugged her son.
"We have not been able to hug as a family since then, without him," she said.
"We don't want to have to go another 10 years of not knowing, so if you know anything, no matter how insignificant you think it may be, please help us."