Nottingham city centre street closed by hit and run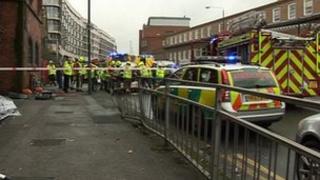 Police are appealing for information after a major road in Nottingham city centre was closed for several hours after a car crash.
A woman passenger was taken to hospital after being trapped in a car after the accident.
Part of Canal Street near the London Road roundabout was closed by police for an investigation.
A second car drove off after the accident, a Nottinghamshire Police spokesman said.