Flood-hit Southwell Racecourse to reopen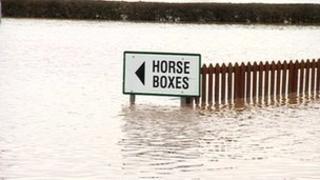 A Nottinghamshire racecourse which has been closed since November because of flooding is set to reopen.
Southwell Racecourse has passed an inspection by the British Horseracing Authority and will stage its first racing of 2013 on Tuesday afternoon.
The venue, which has an all-weather racing surface, was closed for five months in 2007 because of flooding.
Some of the facilities and buildings on the site remain unusable, a racecourse spokesman said.