Driving tests offered from Nottingham Trent University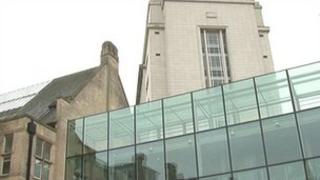 Driving tests are being offered from a university for the first time in a trial launched by the Driving Standards Agency (DSA).
From March, drivers taking their tests will be able to set off from two Nottingham Trent University campuses instead of normal test centres.
The DSA is also looking at using locations such as retail premises and public buildings for tests.
Roads minister Stephen Hammond has given the go-ahead for the trial.
He said: "This builds on our recent announcement to conduct driving tests from branches of Halfords and DSA is also in discussion with areas of the fire and rescue service."
Tests will still be conducted by DSA examiners, and students and the general public will be able to take their tests at the university.
Mr Hammond added: "The trial will help us understand how we can best provide a service for driving test candidates using universities."
The trial is expected to last for three to six months.
Tests can be taken on two days a week from either the university's city centre site or the Clifton campus.