'Legal high' blamed for sickness at Nottinghamshire school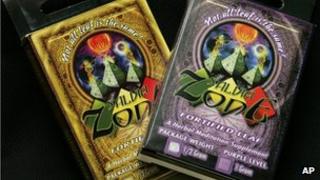 A "legal high" drug was blamed for pupils falling ill at school, including two who were taken to hospital.
Police said 10 youngsters felt unwell after they smoked a substance at the National Church of England Academy in Hucknall, Nottinghamshire,
Tests revealed the youngsters, aged between 11 and 15, had smoked salvia, which is part of the sage plant family.
The school principal said the pupils have been punished and the ringleader excluded.
Dr John Edwards said two pupils were taken to hospital as a precaution and sent home the same evening.
'Unpredictable reactions'
Dr Edwards said: "All of the pupils involved have been punished, and parents are fully supportive of the school's response.
"The pupil who brought the substance into school has been excluded."
He added that the school gives lessons on the dangers of drugs which will soon include "legal highs".
Sgt Simon Scales said: "Using legal highs as recreational drugs carries risks.
"Users cannot be clear what ingredients are in them and they can cause unpredictable reactions, as seen at the National Academy."