VW camper van theft 'devastates' West Bridgford family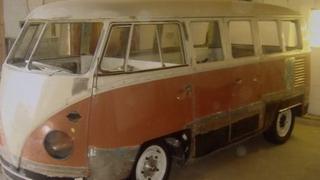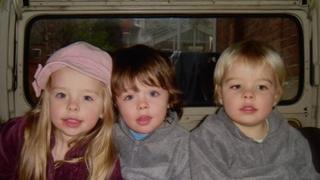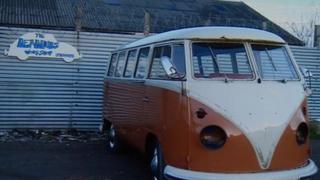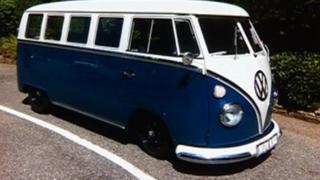 A couple who have spent the past six years restoring a VW camper van say they are devastated after it was stolen from their home in Nottingham.
Thieves took the fully restored vehicle in the early hours of Wednesday morning from West Bridgford.
Owner Jayne Humphreys said "whoever took it has no idea how much pain they've caused us".
"We are just so desperate to get it back and hope somebody can shed some light on what's happened."
'Stolen to order'
She added: "It's our family - it's like another baby - something which has grown with us.
"We've restored it and put all of that time and effort into it and we just want it back."
The couple have set up a social media account in a bid to help find the vehicle, called Lizzie-Beth, and contacted ports and taxi firms for help.
Mrs Humphreys said: "I phoned the ports to ask if it had been shipped because it has obviously got a good value to it, so maybe it had been stolen to order."
Sightings have been reported across the area, including in Clifton and Ilkeston.
The family has informed Nottinghamshire Police about the theft.