Newark Civil War museum set to receive £1m boost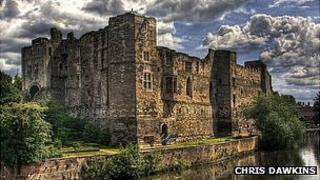 A major new Nottinghamshire museum is set to receive a £1m boost.
The county council has allocated the money to the £5.4m National Civil War Centre, which is planned for the Magnus buildings in Newark.
Plans for the museum, which detail the 17th Century conflict which deposed Charles I, secured £3.5m from the Heritage Lottery Fund in May last year.
Officials said it should attract more than 40,000 visitors a year and bring £1.3m into the local economy.
Royalist stronghold
Councillor John Cottee, chairman of the Culture Committee at the county council, said: "The centre will provide a superb resource for people of all ages to learn more about this fascinating part of our history, which was hugely significant in the birth of democracy in our country.
"There is great scope to extend the reach of the museum to other civil war sites around the county. It also fits in perfectly with our plans to improve the overall Nottinghamshire offer to tourists which includes the major new Robin Hood visitor attraction at Sherwood Forest."
In addition to Civil War displays, exhibition galleries will focus on the local history of the towns and villages of Nottinghamshire.
The Newark Torc, an Iron Age necklace found using a metal detector near the town, will also be displayed in the centre.
It will be the first time the item will be displayed in the district after being loaned to the British Museum.