UK Mobility Plus conman Carl Mould admits fraud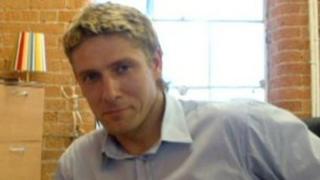 A serial conman who posed as a doctor using a qualification bought online has admitted defrauding 16 elderly and disabled people.
Carl Mould conned his victims out of £70,000 by selling them items which they did not need, or failing to deliver items they had paid for.
Items mis-sold included hearing aids, mattresses, stair lifts, mobility scooters and rise and recline chairs.
The 48-year-old, from Riverside Way, Colwick, will be sentenced on 31 May.
He was jailed for four months last year for breaching the Enterprise Act but trading standards officers continued to investigate him.
Paul Gretton, team manager for the East Midlands Trading Standards' Scambusters Unit, said there could be further victims who feel too embarrassed to come forward.
"He was claiming to be a medical doctor and using that to convince people the things he was selling were of medical benefit," said Mr Gretton.
He said Mould, also known as Carl Green, put his bogus medical qualification on his business cards and website.
120 complaints
At Nottingham Crown Court, Mould admitted 16 counts of fraud and one of attempted theft, for offences between July 2010 and December 2011.
He sold items under the guise of UK Mobility Plus and Britannia Homecare Solutions Ltd, which were both based in Epperstone, Nottinghamshire.
Nottinghamshire County Council began receiving complaints about UK Mobility Plus in January 2010.
In 12 months, about 120 customer complaints were made by people from across the UK.
All of the complaints were made by victims aged over 65.
Some of the items, such as mattresses, were the wrong specifications when delivered.
He also misled customers by giving them false discounts for overpriced items.
The highest amount taken from a victim was £44,485 for a range of mobility aids, including a hot tub.