Nottingham 'tube-in-chest' patient David Evans found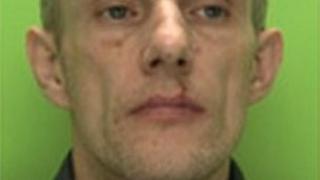 A 42-year-old hospital patient who went missing from a Nottingham hospital with a tube attached to his chest has been found, police have said.
David Evans left Nottingham City Hospital in Sherwood on Tuesday evening "for some fresh air" but did not return.
He told staff he was going out for a walk at about 2100 BST.
A Nottinghamshire police spokesman said Mr Evans was found safe and well in St Ann's.
Officers had previously searched the area around the hospital but found no trace of the patient, who could have died if the draining tube was removed, police said.
A spokesperson for the hospital said details of Mr Evans' condition could not be released because of patient confidentiality,