Nottingham Playhouse ask county council to reconsider funding cut plans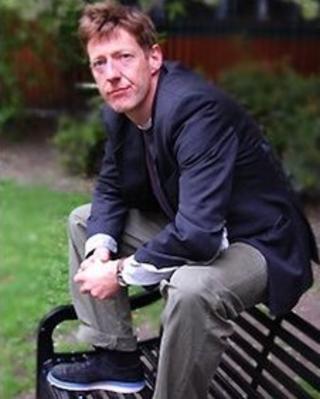 Nottingham Playhouse bosses have asked the county council to reconsider a proposed £94,000 reduction in funding.
The theatre's chief executive Stephanie Sirr said the cuts are "the equivalent of around five jobs".
The county council has proposed the deduction to help cope with its £154m budget deficit and government cuts over the next three years.
The authority said it has tried to provide fairness but its priority is the vulnerable, young and the elderly.
'Extremely stark'
Ms Sirr said: "£94,000 pounds doesn't actually buy very many services, it doesn't make a huge difference to the county council but it makes a massive difference to Nottingham Playhouse.
"It's the equivalent of around five jobs so we are asking them to reconsider and asking people to contact the county council."
The Labour-led authority announced that 800 jobs could go and services would be cut over the next three years, due to the government's austerity programme.
Councillor Joyce Bosnjak, deputy leader of Nottinghamshire County Council, said: "Inevitably, when deciding which services we can continue to deliver, this means we are faced with extremely stark choices.
"We have to try to provide fairness in a difficult time and our priorities will be those in greatest need - the vulnerable young and older people.
"We recognise that Nottingham Playhouse makes a valuable contribution to the area's economy and arts development.
'Artistic heartland'
"However, it is located in the city of Nottingham, which is not under the jurisdiction of the county council.
"None of the theatres which do fall into the county council's area receive any grant support from the council."
Screenwriter William Ivory said he felt "ashamed" to come from Nottinghamshire, following the council's announcement.
Mr Ivory, who has based much of his work in Nottinghamshire, including BBC One dramas Truckers and A Thing Called Love, tweeted: "For 20 years I've tried to show Notts off to the world: an artistic heartland to come film in. Maybe not. #costofeverythingvalueofnothing."