Nathan Somers murder: Teen sentenced for knife possession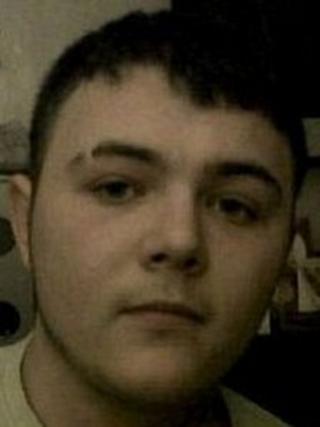 A teenager has been spared a prison sentence for bringing a knife to a party, which was later used to murder a Nottinghamshire man.
Nathan Somers, 19, from Newark, was fatally stabbed at the Beacon Hill Park in Newark on 31 August 2012.
Klein Buchanan, 17, was sentenced to unpaid work for possession of the knife, alongside Javel Rodney, 18, who was sentenced for affray.
Jemelle Rodney, 28, was jailed for life for the murder earlier this year.
Buchanan was ordered to carry out 100 hours community service at Nottingham Crown Court.
Rodney's brother Javel, of Brecon Close, Broxtowe, Nottingham, who was also at the party, was sentenced to 50 hours community service.
'Genuine remorse'
All three defendants stood trial for Mr Somers' murder in October, alongside a fourth man who was acquitted.
Nottinghamshire Police said he was one of up to 50 young people who were camping for a birthday party at the nature reserve.
Mr Somers had intervened in a "play fight" between two boys and then became involved in an argument with Jemelle Rodney, who produced a knife and stabbed him, the force said.
Judge Kenneth Parker lifted reporting restrictions at today's hearing so that Buchanan, of Moor Lane, East Stoke, Newark - who was 16 at the time of the stabbing - could be named in press reports.
He told Buchanan that had he been aged over 18, he would have imposed a custodial sentence.
He added: "You have expressed genuine remorse about what ultimately happened."
There was also a 12-month supervision order imposed on him.
Rodney of Thornville Grove, Mitcham, Surrey, was told he would serve a minimum prison sentence of 20 years for the murder.