Missing Stuart Higham found in Germany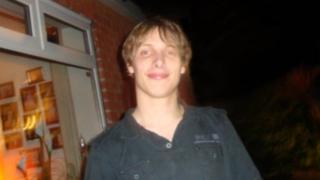 A man who went missing three years ago from his Nottingham home has been found safe and well in Germany.
Stuart Higham, 27, was last seen in Cyprus Road, Mapperley Park, by his friends on 4 January 2011.
Mr Higham's parents said on the third anniversary of him going missing that his disappearance had been "out of character".
Nottinghamshire Police said his family have been informed after their son was located on Friday.
Speaking on the anniversary of Mr Higham's disappearance in January, his parents Lorraine and Chris Higham said they did not know where their son had gone.
Mrs Higham said in January: "I still look at every young person expecting it to be Stuart. It's been so hard without him.
"It's the not knowing that's the hardest part to deal with."