Arrest in Beechwood children's care home rape investigation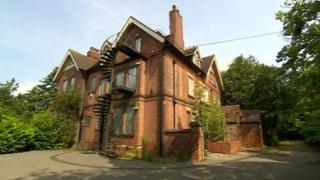 A man has been arrested on suspicion of child rape at a former care home in Nottinghamshire.
It follows an investigation into claims of child sex abuse dating back to the 1970s at the Beechwood home, in Mapperley.
The BBC understands a man in his 50s was questioned on suspicion of raping a child during the 1980s, and has since been bailed pending further enquiries.
It is unclear whether the man worked at Beechwood, which closed in 2006.
Nottinghamshire Police have said they are still following other lines of inquiry which refer to a number of potential suspects.
The investigation has been extended to four other children's homes in Nottinghamshire and Derbyshire.