Elections 2014: Nottinghamshire European and local votes counted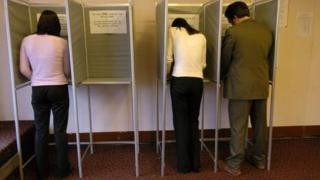 Votes are being counted in Nottinghamshire following European and local council elections.
A third of the seats at Bassetlaw District Council are up for election with results expected early on Friday afternoon.
Votes for new members of the European Parliament will be counted on Sunday with results expected late in the day.
Full coverage and the latest election updates can be found at bbc.co.uk/vote2014.