John Mallalieu's stroke death caused by delays and poor communication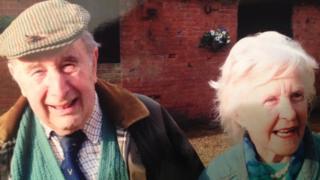 A lack of communication and an ambulance delay contributed to the death of an 89-year-old stroke victim, an inquest has heard.
The hearing at Nottingham Coroner's Court was told an ambulance crew took more than an hour to reach John Mallalieu when his wife called 999.
They were were then turned away from a hospital's stroke unit which was due to shut and were diverted 14 miles away.
Earlier this year health services admitted a "catalogue of errors".
Mr Mallalieu suffered a stroke at his home in Caunton, Nottinghamshire, on 6 December.
An internal inquiry earlier this year found there had been "systematic failings" at East Midlands Ambulance Service (EMAS) and at King's Mill Hospital near Mansfield, Nottinghamshire.
Giving evidence at the opening of the inquest, ambulance dispatch officer Jonathan Schofield said a new call handling system was being trialled on that day.
He said he had been nearing the end of a busy 12-hour shift without any meal breaks and an opportunity was missed to get a double-crew ambulance to the house quickly.
The coroner heard how changes had been made at the ambulance service to the way calls are handled to ensure similar mistakes did not occur again.
The hearing was told King's Mill Hospital also now accepted stroke patients around the clock.
The inquest is expected to last five days.