Nottingham man 'called 999 for free sex-line'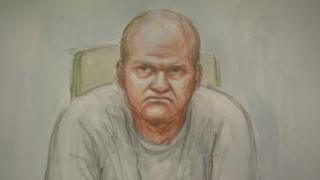 A nuisance caller who rang 999 hundreds of times over a five-month period was using it as a "free sex-line", ambulance bosses have said.
John Wainwright, of Arnold, Nottingham, admitted regularly calling the emergency line at Nottingham Magistrates' Court earlier.
On one day in August, he called the emergency number every 10 minutes, the East Midlands Ambulance Service said.
The 43-year-old will be sentenced on 19 December following psychiatric reports.
'Possessed by the devil'
The court heard Wainwright, of Oxengate, Arnold, called the emergency number 875 times over five months but that was "just the tip of a very significant iceberg".
A spokeswoman for EMAS said he would sometimes call just to say "I love you" while on other occasions he became abusive.
But he often used 999 as a free sex-line or would say he was possessed by the devil, she added.
Magistrates were told he had alcohol problems and bipolar disorder and sentencing was adjourned for psychiatric reports to be prepared.
Wainwright admitted two counts of improper use of public electronic communications.