Nottingham man jailed for 999 'sex' calls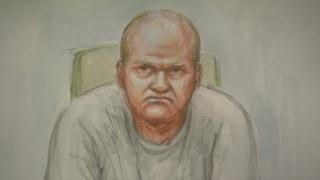 A nuisance caller who used 999 as a "sex-line" has been jailed.
John Wainwright, 44, of Oxengate, Arnold, Nottingham, called East Midlands Ambulance Service (EMAS) and police more than 1,100 times over a five-month period.
He was banned from phoning 999, except in a genuine emergency, for three years by Nottingham magistrates.
The court heard that some of the calls were sexually explicit and abusive.
Wainwright admitted two counts of improper use of public electronic communications.
He was jailed for 18 weeks, although having been held on remand since November, he was released after the hearing.
'Possessed by devil'
The court was told that on one day in August, he called the emergency number every 10 minutes.
A spokeswoman for EMAS said he would sometimes call and say "I love you", while on other occasions he became abusive.
But he often used 999 as "a free sex-line", or would say he was possessed by the devil, she added. The court was told that he had alcohol problems and bipolar disorder.
The court heard that Wainwright was ashamed of his actions, which were caused in part by his drinking problems.
EMAS officials estimated that the nuisance calls cost the service up to £30,000.