Police warning after Nottingham 'taxi' sex attacks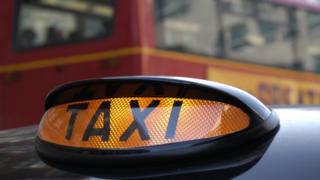 Two sex attacks on young women in what were believed to be unlicensed taxis may be linked.
Both victims were travelling alone and had been drinking when they were attacked in Nottingham, police said.
The first attack took place just after midnight on 21 March, when a woman was sexually assaulted at Greyfriar Gate.
The next day another woman got into a taxi in Goldsmith Street and was later assaulted by the driver. Police urged women travelling alone to be careful.
Check identification
Det Sgt Dan Bebbington, of Nottinghamshire Police, said: "Both were young females, under the influence of alcohol and travelling alone ... and on both occasions they thought they were getting into a taxi."
Police have warned women travelling alone to be careful about using unlicensed taxis.
"In both incidents women thought they were safely travelling home from a night out but that turned out not to be the case," Det Insp Pete Quinn said.
"We are conducting our enquiries around unlicensed taxis and would urge people to be aware of the dangers of using them,"
He recommended women book taxis in advance if possible and always check taxi identification before getting into the vehicle.