Operation Daybreak: Man, 56, charged with raping two girls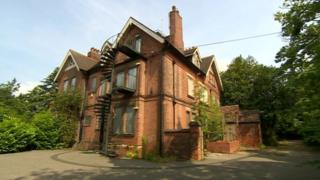 A man has been charged with several sex offences including raping two girls at a children's home in Nottinghamshire.
Andy Logins, 56, of Stiles Road in Arnold, was charged as part of inquiries into historical child abuse at children's homes in the county.
The offences allegedly took place in 1984 against three victims at Beechwood children's home, where he was a registered social worker.
Mr Logins is due to appear before Nottingham magistrates on 28 April.
He is also charged with injuring a 16-year-old boy.
Operation Daybreak was set up to investigate allegations of abuse at former children's homes across the county between the 1960s and 2000.
Charges facing Logins:
Four counts of rape of a female under 16
Two counts of rape of a female over 16
Nine counts of indecent assault on a girl under 16
One count of assault, neglect, causing a young person unnecessary suffering
Injury against a 16-year-old boy