'Confession' sparks Nottingham murder conviction appeal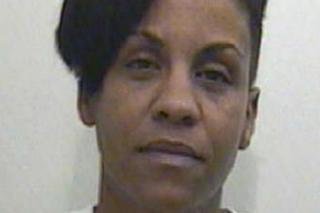 A woman jailed for life for murdering a man is fighting her conviction after another man "walked into a police station and confessed" to the crime.
Kerry Holden, 40, was sentenced to at least 18 years after Luke Moran was stabbed to death at a house party in Nottingham in 2011.
Prosecutors said Holden stabbed Mr Moran, who was one of many uninvited guests, in the chest.
Her lawyers told judges another man confessed to the killing last year.
Updates on this story and more from Nottinghamshire
Holden's lawyer, Jonathan Mann QC, told the Court of Appeal in London a man had walked into a police station in Nottingham last year and "confessed to doing the killing on that very street".
Lady Justice Sharp said the appeal centres around the "credibility" of the confession.
"We have an appeal based on one point - the credibility or not of the account given by him and the effect it may have on the safety of the conviction," she said.
'No witnesses'
Prosecutor Jonathan Rees QC said according to medical evidence, the man was "entering a psychotic episode at or about the time" he "confessed".
Judges ordered a defence psychiatrist to study the reliability of the confession ahead of a two-day appeal which is expected to take place later this year.
Holden, a mother-of-three, had argued her conviction was "unsafe" at London's Court of Appeal in 2013 but her case was rejected after just 10 minutes.
But the Criminal Cases Review Commission - an organisation that investigates suspected miscarriages of justice - looked again at Holden's case.
It said there were "no witnesses to the stabbing and there was no forensic evidence connecting her to the attack".