Nottingham station fire: Police recover 'items of interest'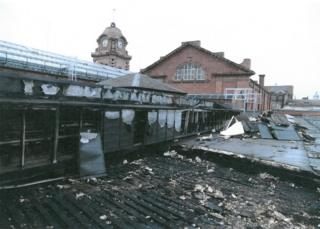 Police have recovered "several items of interest" from the scene of a suspected arson attack that severely damaged part of Nottingham railway station.
The items have been sent for forensic testing and police say CCTV is also a "priority line of investigation".
Damages and losses are estimated to run into millions of pounds.
One week on from the blaze, police will be at the station overnight speaking to potential witnesses - including homeless people who shelter there.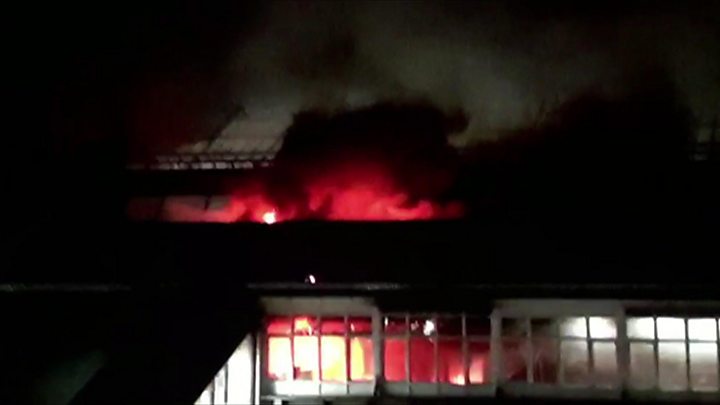 Officers will be at the station between 22:00 GMT on Thursday and 08:00 on Friday.
"We are doing it at those times because the station is open 24 hours," said Det Insp Granville Sellers, senior investigating officer for British Transport Police.
"We do know that the homeless community do come to the railway station sometimes for shelter."
The fire began at about 06:30 GMT on Friday 12 January.
It broke out in ladies toilets in a new part of the station, which was added as part of a £60m refurbishment of the station completed in 2014.
"The scene was forensically examined and we recovered several items of interest which have been sent off to our laboratory for forensic testing and additionally fingerprint evidence," said Det Insp Sellers.
No arrests have been made but police are examining a "significant" amount of CCTV to identify witnesses and potential suspects.
"CCTV is a priority line of investigation," the officer said.
"We are doing our best to identify people which will hopefully lead us to the identification of a suspect."
Police are also keen to speak to anyone who may have captured mobile phone video or dashcam footage of the station and the surrounding roads before the fire broke out.